Working together
Principle
Collaborative decision making is at the heart of supporting all students with special education needs.
Working together diagram
Download the Word document, which includes the diagram below and a text-version of the content set out in a table.
Working together worksheet (Word, 409 KB)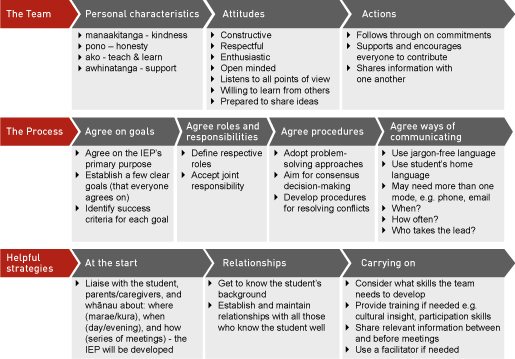 View a larger version of this diagram >
Tools
Page on this website that has elpful strategies for building and maintaining successful teams. 
Includes a downloadable IEP Strategies (Word doc).