Working together
Principle
Collaborative decision making is at the heart of supporting all students with special education needs.
To read a text version of this diagram download the Working together worksheet below which has a word table version on page 2. 
Working together worksheet (Word, 409 KB)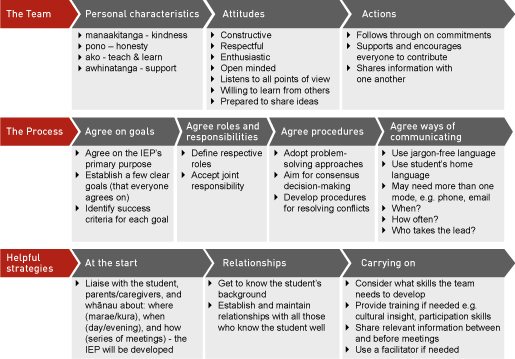 View a larger version of this diagram >
Tools
Go the the Tools page to read and download an information sheet on helpful strategies for building and maintaining successful teams including tips on on problem solving, conflict resolution and maintaining relationships.