Self-review tool
A-Leaders-Tool-for-Self-Review-Case Study
This tool is for school leaders in New Zealand, including principals, other senior leaders and learning support coordinators (SENCOs). It is intended to grow leaders' confidence and capability in applying the evidence about effective use of teacher aides.
Working through A Leaders' Tool for Self-review will:
give you a clear picture of where your school is at in providing the support that teacher aides need to be effective in their roles
help you plan next steps to strengthen support for teacher aides and teacher aide practice in your school.
Download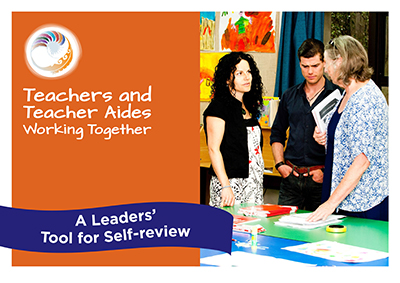 A Leaders' tool for Self-review Word version (Word 2007, 66 KB)
There is also a case study which allows you to explore how one school used A Leaders' Tool for Self-review to understand and strengthen its support for teacher aides.
A-Leaders-Tool-for-Self-Review-Case Study (PDF, 1 MB)